#2.023 Mahogany Essential Serenade Dulcimer
Regular price
$980.00 USD
Regular price
Sale price
$980.00 USD
Unit price
per
Sale
Sold out
This Serenade model Tindle Dulcimer features the Essential trim level and is made from mahogany (sapele) for the top, back, and sides. It has a 27" VSL (vibrating string length) and diatonic fretboard plus the 1.5, 6.5, 8.5, and 13.5 frets. 
The Serenade model is a full size mountain dulcimer with a clear, balanced tone. Its refreshing, inspiring voice sings with healthy volume and sweet sustain and does not sound "boxy" or "twangy".
Strap buttons and a hardshell case are included. An LR Baggs bridge saddle pickup system with integral end-pin cable jack may be installed for an additional $200. 
Click HERE for more details regarding the Serenade model and the Essential trim level.
Audio Samples

The videos below are short audio samples of this specific dulcimer. Nothing can replace in-person playing and listening, but hopefully these samples will give you a good idea of this dulcimer's particular voice.
We used one studio quality microphone directly above the dulcimer in roughly the same position as the player's ears. The recording was done in a quiet, non-reverberant room, and no signal processing was performed on the resulting audio file.
View full details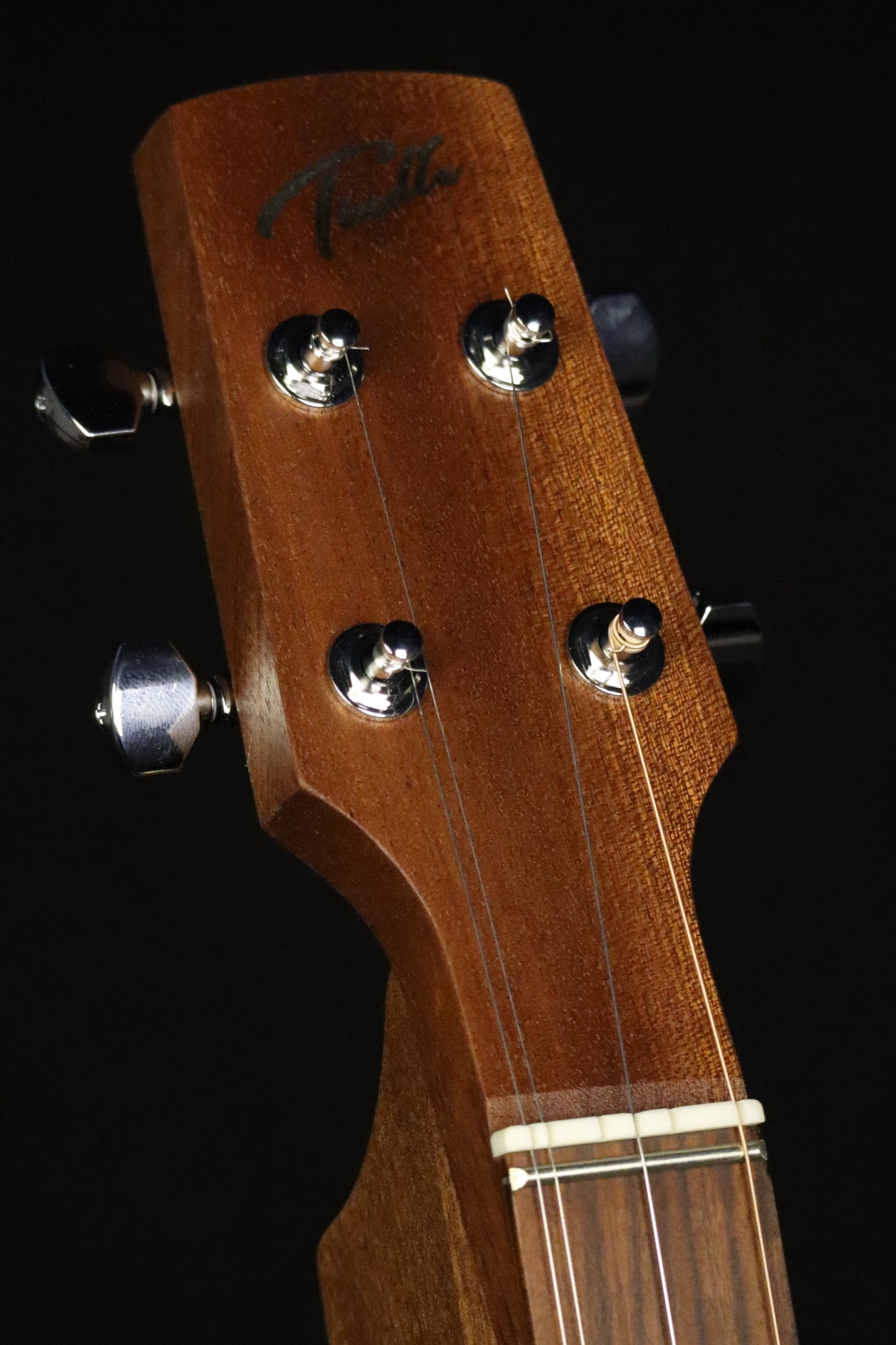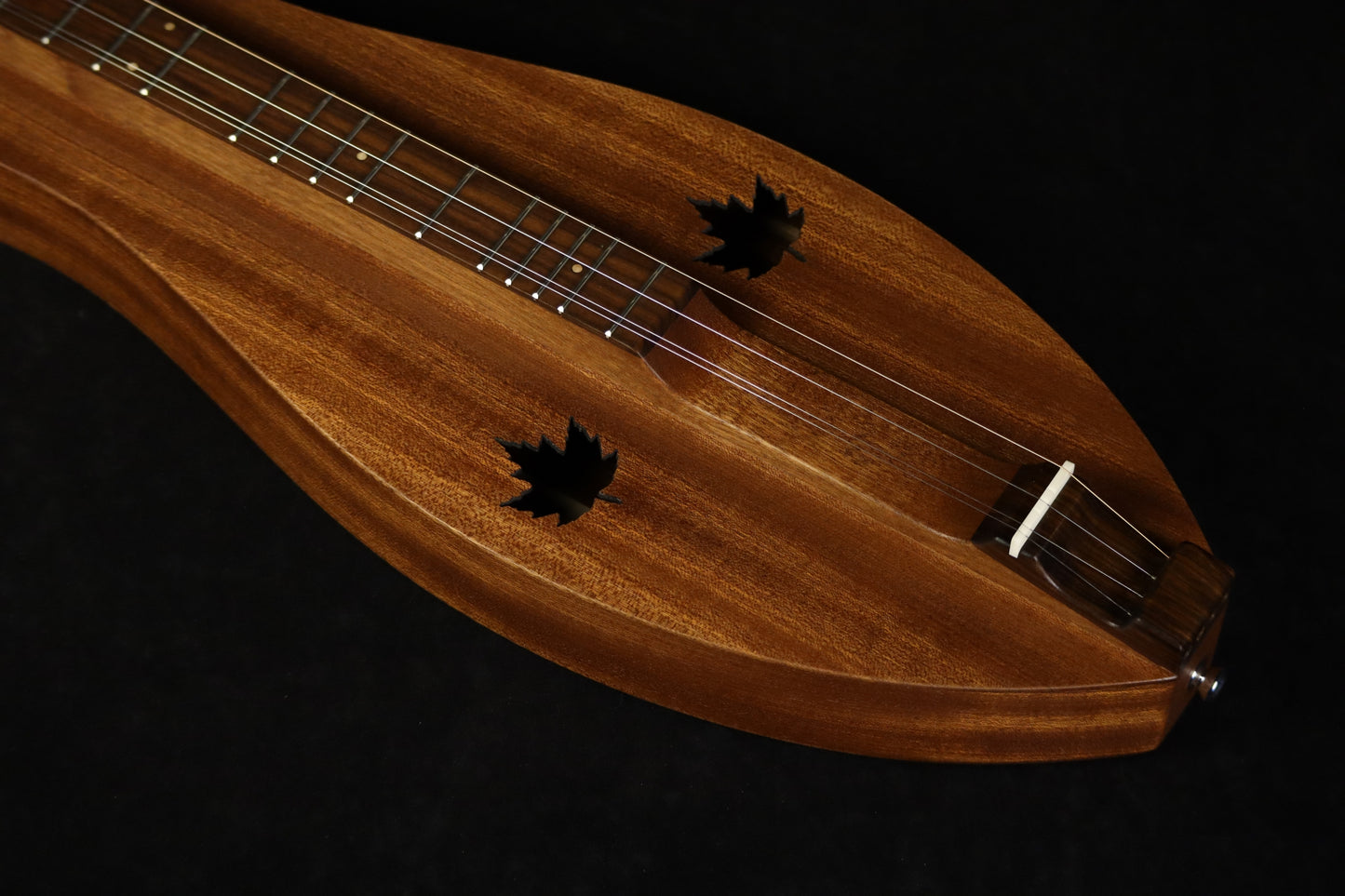 Features & Specifications...
Included Features

Mahogany (sapele) body
Mahogany (sapele) neck
Carbon fiber reinforced neck
Rosewood fingerboard
Maple leaf design soundholes
Maple dot fret markers
Diatonic fretboard plus
1.5, 6.5, 8.5, and 13.5 frets
3 & 4 string slots
Chrome tuning machines
Chrome strap buttons
Easy to change ball end strings
Hardshell case

Specifications

Overall length - 36"
Overall height - 2.875"
Body height - 1.875"
Upper body width - 6.5"
Lower body width - 8"
Fingerboard width - 1.5"
Vibrating string length (VSL) - 27"
(2)Treble strings - 0.010"
Middle string - 0.016"
Bass string - 0.024"w
Tindle Music Company
8270 East 41st Street - Tulsa, OK - 74145 - 918.688.6790 - info@sgstands.com